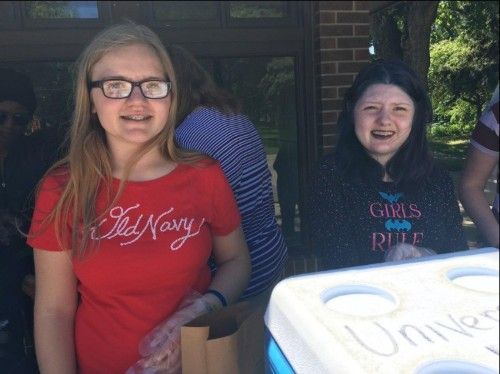 Individuals with Intellectual Disabilities live in every Grand Forks neighborhood. They are part of many families. They represent about 3 percent of the city's population. Despite this, people with developmental disabilities are often seemingly invisible.
At Development Homes, we are dedicated to helping Individuals with Intellectual Disabilities become visible and vital participants in Grand Forks community life. We provide a variety of housing options, supportive living and vocational services to more than 175 Grand Forks area residents. With appropriate training and supportive services, the people we serve become active and contributing members of the community. They can be highly independent, move freely with accessible transportation, shop at local businesses, engage in satisfying work, and a full social life.
We invite you to learn more about Development Homes and the remarkable people we serve.
Development Homes provides a wide-array of support to Individuals with Intellectual Disabilities. We provide housing, occupational support, family support and day to day living support.

All of the money donated to Development Homes goes directly to our clients' social capital fund. Many of our clients have limited disposible income, the social capital fund supports activties that allow our clients to connect to the commuity in meaningful ways; such as taking classes, going to the theater. The social capital fund serves to end social isolation by giving persons with disabilities access to their community.

Our organization takes our privacy policy seriously and takes steps to protect and ensure the safety of our supporters. We do not sell or otherwise disclose information about our volunteers or supporters outside of our immediate organization. This policy has no exceptions. We do not sell or exchange your information with any other organizations, public, private or nonprofit. For more detailed information visit our Privacy Policy page.